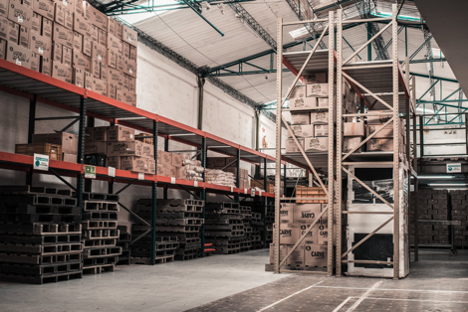 5 Steps You Can Take to Keep Your Warehouse Safe During The Pandemic
November 6, 2020
As the owner of a small business, safety should be your top priority right now. If part of your business operates out of a warehouse, extra steps help ensure that your staff and your customers stay healthy and safe while the COVID-19 pandemic continues. That includes these practical and effective measures to prevent the spread of coronavirus.
Hire a Committed Warehouse Manager
Encouraging best practices should start with the top and that includes business owners and their warehouse managers. An experienced and reliable warehouse manager should know what sort of basic equipment is necessary to run a warehouse, what sort of management practices bring out the strengths in employees and what type of solutions will quickly and effectively resolve problems. This person should also understand what steps other companies are taking to keep their warehouse workers safe from COVID-19 so that you can implement these policies for your company.
If you need help finding or training your leadership, consider connecting with Tri-County Workforce Investment Board. Thanks to their educational programs and training opportunities, you can bring the best out of your staff—and ultimately boost your bottom line.
Require All Workers to Wear Face Masks
When workers will be inside and in close proximity with one another, wearing face coverings will be their best bet at preventing the spread of COVID-19. The CDC still recommends that folks wear face-covering whenever they are out in public and around other people, so this should be a non-negotiable for your warehouse employees. Managers and owners should also model this behavior by wearing masks at all times. Worried about getting too hot and sweaty while working in a mask? Health.com notes there are several breathable face masks that offer more comfortable protection.
Keep Hand Sanitizer In Stock At All Times
Handwashing is always better than using hand sanitizer, so do encourage workers to wash their hands frequently. Of course, this is not likely to be feasible if you want to keep your warehouse running efficiently, so you should also keep hand sanitizer set up in convenient locations. While not as effective as hand washing, hand sanitizers can provide a high level of protection when your workers are constantly handling inventory, equipment, and paperwork. You will also want to make sure that any surfaces frequently touched by workers are also properly sanitized.
Require Temperature Checks for All Workers
You should encourage your workers to take a sick day if they feel feverish or are experiencing any other symptoms of COVID-19. Still, many workers may not even notice these symptoms or may not make the connection to coronavirus. SHRM explains that's why so many businesses started requiring temperature checks for all employees. You are fully within your rights to require these checks for your business, and you can also include clients who enter your warehouse space. Asking about symptoms is also permissible, but be careful with this sort of questioning.
 Upgrade Any Outdated Air Filtration Systems
If you want the ultimate layer of protection for your employees and clients, you should really think about updating your HVAC system. For newer systems, this could be as simple as changing your filters out on a more frequent basis, but older systems may need more involved changes to prevent the spread of COVID-19. You may want to retrofit your HVAC system to accommodate HEPA filters shown to reduce COVID transmission or you may want to add UV air purifiers to smaller spaces within your warehouse or offices. Whatever improvements you make, remember that wearing face masks and sanitizing surfaces is always your best defense.
The steps you need to take to prevent COVID-19 from being spread about your business are actually pretty simple. You just need to make sure that your entire staff is committed to putting these best practices to work every single minute of every single day. You also need to lead by example and show your staff that you are serious about health and safety. Doing so will not only protect the people who help run your business but will also protect the future of your business.
Photo Credit: Pexels