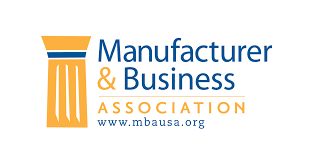 The Manufacturer & Business Association Address Workforce Issues, Healthcare Costs and Hiring Workers in Ongoing Campaign
November 15, 2021
WORKFORCE – THE NATIONAL PICTURE
There is a long-term shortage of workers throughout the economy for a number of reasons.
Three major demographic trends:

Declining labor force participation: the rate has declined from 66.8% in September 2001 to 61.7% overall and 57.4% among working age women—key to the workforce.
Declining Birthrate: The U.S. birthrate has declined from 15 births per 1000 people in 1989 to 12 this year and is forecast to shrink to 11 over the next 3 decades.
The retirement of baby boomers:  Since 2011, 2 million baby boomers/year left the workforce. In 2020, it spiked to 3.2 million and is projected to continue for the next 20 years.

Incentives that pay people and encourage people not to work
A focus on college degrees at the expense of blue-collar work
A broken immigration system
The COVID-19 pandemic has side-lined many workers, especially women, because they fear the virus, lack adequate childcare and/or care for vulnerable family members
PA LEGISLATION – MBA is working on the following legislation:
House Bill 1819 – Amends the Unemployment Comp law. It clarifies the form om which employers report UC fraud such as when people intentionally skip job interviews. STATUS: It passed out of the House 176-23. ACTION: MBA sent a letter of support to the Senate.
Senate Bill 275 – Amends Energy Choice Legislation by prohibiting municipalities from restricting access to a certain utility, such as natural gas or solar. STATUS: MBA helped push out of the Senate 35-15. ACTION:  MBA will send a letter of support to the House.
Senate Bill 349 – Amends Tax Reform Code RE small businesses. When PA aligns Section 179 of the IRS code with the federal level, those businesses that file at the pass-through rate will have a greater ability to immediately expense capital equipment. STATUS: MBA helped push out of the Senate 31-19. ACTION: MBA will send a letter of support to the House.
House Bill 950 – Amends Regulatory Review Act – strengthening Prohibits an agency from reissuing a very similar regulation after a proposed regulation is disapproved under the Regulatory Review Act. Establishes a process by which a standing committee could initiate the repeal of any regulation currently in effect. STATUS: Passed out of the House 109-92. ACTION: MBA will send a letter of support to the Senate.
Senate Bill 382 –Voids PennDOT's plan to toll nine bridges but does not repeal Pennsylvania Public Private Partnerships statute. It would require approval from the governor and General Assembly for bridge projects and any future project by the P3 Public-Private Partnership Board that provides for user fees such as tolls. STATUS: MBA helped push out of the Senate 28-19. ACTION: MBA sent a second support letter to House Transportation and will send a letter to the Floor leaders.
FEDERAL UPDATE – Prescription Drug Pricing
Congress has been grappling with the high cost of prescription drugs for years. The Democrats included several provisions to lower prescription drugs prices in their Build Back Better legislation. The provisions would mostly help seniors. Much work still needs to be done on the bill especially in the Senate with a final vote not expected until late this year. The drug provision may not remain.
The effort to reduce the cost of pharmaceuticals is important because today pharmacy costs represent as much as 30% of the cost of health spending (i.e., as much as 30% of the cost of coverage).  This is up from around 10% just ten years ago.  It is also the most rapidly rising component of health care spending.
FRESH AIR – Employers you can teach your employees to shop for some prescription drugs!
GoodRX Discount Drug Coupons at http://www.goodrx.com/ The coupons cannot be combined with health insurance  but they can be used in place of insurance i.e.  when the discounted drug is cheaper than your co-pay. This site features shopping for prescriptions by store and cost and has coupons for a discounted price. No membership or signup is required. Try entering your existing prescription with number of tablets and milligrams. They claim they can do the following:
Collect and compare prices for every FDA-approved prescription drug at more than 70,000 U.S. pharmacies.
Find coupons to use at the pharmacy; and,
Show the lowest price at each of the pharmacies near you.
Some pharmaceutical companies have patient assistance programs to provide free medications to people who cannot afford to buy their medicine. RxAssist Patient Assistance Program Center —https://www.rxassist.org
RxAssist helps patients learn about ways to use pharmaceutical company programs and other resources to help reduce medication costs. Explore the Patient Center at https://www.rxassist.org/patients
RxAssist offers a comprehensive database of these patient assistance programs and a FAQ.
… from MBA's " Health-Care Costs A Resource for Employers and Employees"
Eileen
Eileen Anderson  
Director, Government Relations
SMC Business Councils, part of the  Manufacturer & Business Association
Cell: 412-805-5707
600 Cranberry Woods Drive, Suite 190
Cranberry Township, PA 16066