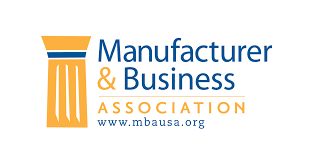 Virtual Legislative Update Friday March 5th
February 23, 2021
From the Front: Federal Legislative Updates
from Congressmen Mike Kelly and Glenn Thompson
FRIDAY, MARCH 5
Join us for this FREE, one-hour virtual panel to hear the most current updates on federal legislation that could impact your organization.
Topics include:
The latest pandemic relief legislation
Unemployment insurance provisions
Extension of emergency paid leave
Proposed minimum wage increase
What your business needs to know
Question-and-answer session
DATE: FRIDAY, MARCH 5
TIME: 10 – 11 a.m.
LOCATION: GoToWebinar (See LIVEOnline system requirements here.)
COST: FREE for MBA Members
REGISTRATION: Click the Register Now button above or call Melissa Lesniewski at 814/833-3200 or 800/815-2660.
DISCLAIMER: The views and opinions expressed in these presentations reflect the views and opinions of the presenter and do not necessarily reflect the views or opinions of the Manufacturer & Business Association or any of its officers and directors.